Is that sunlight?
Programmers get a bad rap. Not all of us still live at home locked in our basement. Some of us actually get a tan in the summer.
We find programmers of the latter variety. We look for how the development process can extend your website design, not conflict with it. At Fifty Studio we truly are bringing developers and designers together, one website at a time.
"Fifty Studio gets it. Through recent work on our social initiative, ParentsEmpowered.org, they helped improve the online presence by creatively shifting the Web site focus from a simple information platform to a fully interactive online experience."
Steven Wright, Parents Empowered Committee Member
Here's what we love to do
PHP5
MySQL
iOS and Android App Development
Facebook Apps & Custom Pages
jQuery
API Integration & Mashups
XML + RSS
SOAP
E-Commerce + SSL
SMS Delivery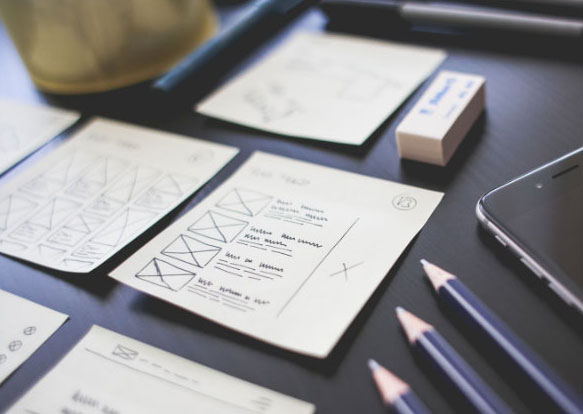 Some other stuff we do, if you ask nicely (maybe)
Flash (AS2/AS3)
Legacy System Development
Code Review
Yeah, we know. Everyone wants to see a portfolio.
Pinnacle Security
Question: How to you best incentivize your sales staff to produce more accounts (quality and quantity) than they ever have before?
Answer: Create a site that provides real-time metrics to them, but does it in an engaging way. We partnered with Pinnacle Security to develop a sales dashboard that gives sales reps the ability to see the quality of the accounts they are selling (presented in an awesome baseball-stats fashion) and compete against one another in sales tournaments for ridiculous prize incentives.
That's how you win the GE® Liberty Award 3 years in a row ('08, '09, '10).
TextMeTix
Some projects you just can't wait to see the response. TextMeTix had an idea for revolutionizing the way people get tickets for events. While we hate mashup comparisons, think Groupon meets StubHub meets Overstock meets Craigslist meets Apple's Siri Personal Assistant (see why we hate comparisons?).
On TextMeTix you setup your profile and choose the type of events that interest you the most. Then, TextMeTix does all the work for you finding last minute deals on those events and notifying you. Your weekends will never be the same.
Plus, the site also provides a simple place for people to list their own tickets for sale (or interesting trade – falcon anyone?).
But what really got us excited, was creating the ability for people to enter a ticket request. You tell TextMeTix what you want and as soon as someone else posts anything that matches, you'll be the first to know about it.
Request A Proposal
HAVE A PROJECT? LET US KNOW HOW WE CAN HELP YOU!